Health & Safety Education
Stevens County EMS education provides area business and industry, first responder teams, law enforcement, fire, ambulance services and healthcare providers with basic and advanced level emergency health and safety education programs.
How to Save a Life (TM)
Stevens EMS will provide your business or organization a 1 hour FREE presentation called "How to Save a Life" (TM). This program highlights the important immediate critical steps in an emergency that everyone should know. How to perform immediate first aid, "hands-only" CPR, how to use an Automatic External Defibrillator (AED), and what to do in those first few minutes before the ambulance arrives. Life-saving information for you, your business or your community organization. Certification classes are also available.
Questions? Contact us for more information at aed@stevensems.com
Safety Education for Business and Industry
In addition, we can offer classes in:
Hazard Communincations (Right to know)
Workplace Hazards (Lockout/tagout, electrical, temperature extremes, occupational noise)
Emergency Response Training (Emergency Action Plan, Fire prevention, workplace first-aid)
Materials handling (Forklift operations, overhead hoist operations)
Personal Protective Equipment (Eye, face, hearing, foot, respiratory)
Permit-Required confined space training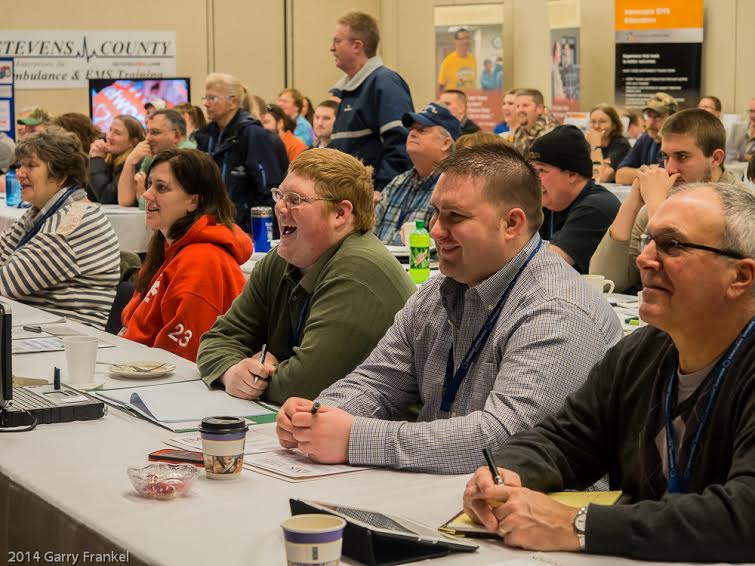 Contact us at 320-589-7421, 1-855-88 SAFETY (1-855-887-2338) or email Nathan Roy, Education Director